The Chloé Spring Summer 2019 Eyewear Collection is playful with a bohemian spirit and a touch of urban sophistication. Your future is rosy looking through these lenses.
The Rosie Frames see the world in sunset hues with various shapes including cat eye, heart, octagonal, and petite flower with multiple tinted color lens options.
The new Carlina sunglasses have enamel frames and tinted lenses, make a bright, bohemian statement.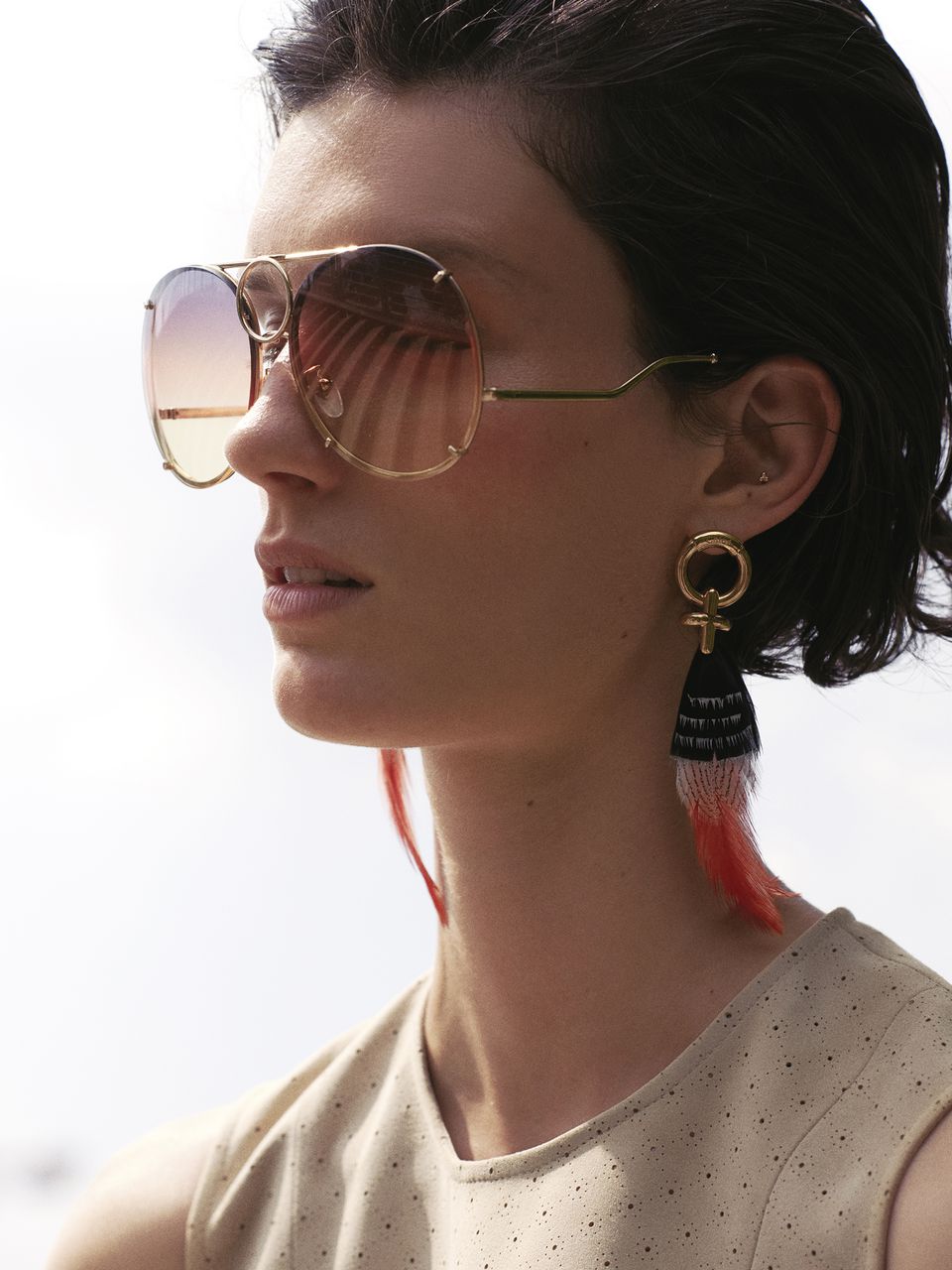 The Vicky aviator sunglasses with gold metal frames with sunrise colored lenses comes with a second set of brown lenses.
Shop these styles and the rest of the Spring Summer 2019 Eyewear Collection available now from Chloé.